Buildxact, the leading provider of simple construction management software for custom home builders and remodelers, has once again received high praise from its customers, according to Software Advice, a prime source for online customer reviews.
FrontRunners is designed to help small business owners evaluate the software products that may be right for them.
Software Advice named Buildxact a 2023 FrontRunner for Construction Scheduling Software, marking the second consecutive year that Buildxact has earned the prestigious recognition.
Users of Buildxact praised the software for its ease-of-use, exceptional customer support, overall value, and functionality. 
In a challenging economy, Buildxact empowers its pro builders and remodelers to maximize every opportunity, said Chris Rennie, Executive Vice President of Product.
"I am thrilled Buildxact continues to meet customer needs when it comes not only to bidding more projects but managing projects to successful completion," he said. "Our team continues to have conversations with our customers to improve Buildxact so it remains their number one productivity tool in the years to come."


Users rank Buildxact overall 4.6 out of 5
One of the standout features of Buildxact is its seamless transition from material takeoffs and estimating to scheduling and project management. The software's scheduling tool allows builders to set up dependent tasks using Gantt charts. Buildxact uses the charts to provide color-coded cues to quickly track progress and highlight areas of potential delay. Finding problems early keeps projects on track.
Buildxact's consistent recognition by Software Advice underscores its commitment to delivering exceptional solutions that meet the needs of the construction industry.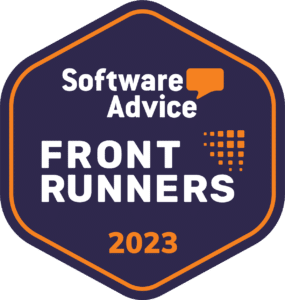 About Software Advice
Software Advice, the leading online service for businesses navigating the software selection process, relies on feedback from real users to identify the top-rated Construction Scheduling Software products in North America. FrontRunners evaluates verified end-user reviews and product data, positioning the top scoring products based on Usability and Customer Satisfaction ratings for small businesses.
About Buildxact
Buildxact empowers custom home builders, contractors, and dealers to take control of their businesses and get the job done efficiently. With its user-friendly features, job estimates can be completed in less time, and ordering materials is available 24/7 through integrated member price lists. Founded in 2011 in Australia, Buildxact has expanded its global presence and now serves customers in the US, Canada, the UK, Australia and New Zealand. 
To learn more about the benefits of using Buildxact for builders and dealers, visit the Buildxact website to setup a free trial or demo.
FrontRunners constitute the subjective opinions of individual end-user reviews, ratings, and data applied against a documented methodology; they neither represent the views of, nor constitute an endorsement by, Software Advice or its affiliates.