The construction industry is one of the top start-up business sectors, but it is an industry where well over half of new businesses don't make it through the first five years. However, if you can successfully manage your construction company, you can avoid this pitfall and be set up for long-term success. Keep in mind that despite cyclical industry downturns, often sparked by external events such as weather changes, there will always be buildings to construct, bridges to erect, or factories to build.
To build a successful construction business you must consistently research, plan, finance and complete jobs that satisfy your customers. Here, we will look at how to achieve these requirements from the start and successfully grow your building company.
What area of construction will you focus on?
One issue new construction companies or contractors face is spreading themselves too thin. If you try to do everything, then chances are you won't be great at anything.
By choosing an area to focus on you can hone your skills and become the best at what you do. Perhaps you have experience in a certain building sector or there is a shortfall of a specific building type within your local community, and it's a need you can fill.
The three focus areas are residential, infrastructure and industrial builds.
Residential buildings
If you focus on the residential sector your clients can range from home buyers, investors, co-ops, to developers. It all depends on the types of residencies you build. You could concentrate on building houses, apartment buildings or duplexes. Within this sector you also have remodels and home extensions.
Small builders to large construction companies serve this sector.
Infrastructure
This sector focuses on roads, bridges, waste and water systems and other heavy engineering that is constructed to improve a city or town's liveability. These projects are usually government-funded and can often take many years to complete from planning to final build.
A large construction company is more suited to the infrastructure sector.
Industrial
The industrial sector is wide-ranging and can include retail and manufacturing facilities, industrial plants or refineries. Your clients may be investors, developers or individual business owners.
This sector is served by medium to large construction companies.
Identifying your niche
A good way for custom home builders to stand out from competitors is to specialize, or become an expert in a niche. Perhaps you could be a specialist in old home restoration, you could be an expert in eco-friendly buildings, or on an infrastructure level, a plumbing contractor can specialize in serving high-rise apartments.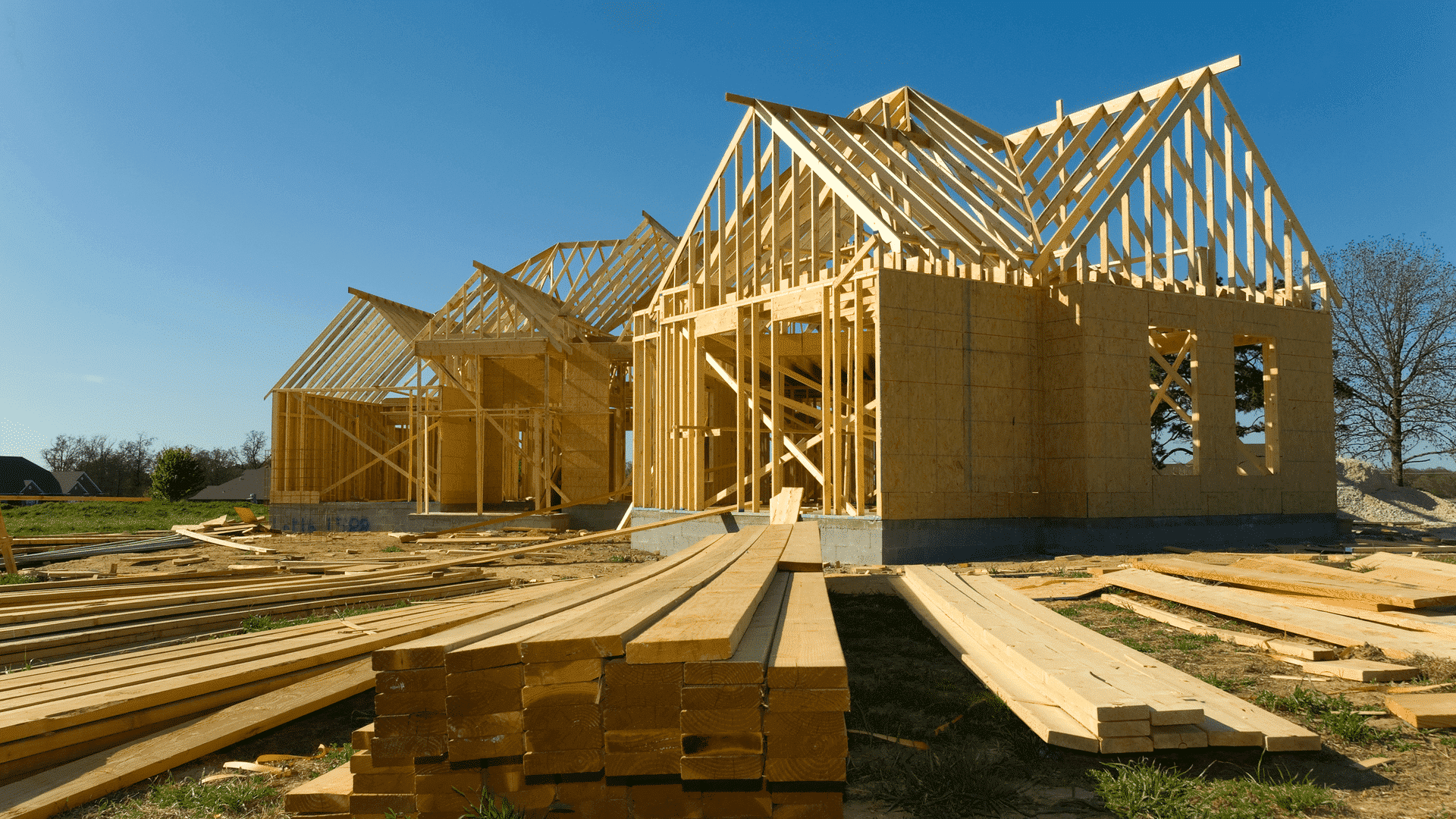 Research your local market
The best place to start your niche research is with your local area and its demographics. What sort of customer base is there? Find out their age, status and interests. This can give you an idea of what kind of construction is needed.
Now, look at the businesses that are already there. What are they? Are there a lot of one type and few of another? Is there a need that isn't currently being filled? Another thing to consider is the prices others charge in your area. Can you compete? Look at the reviews and the reputation of the companies. Again, can you compete?
From the above information, you can get an understanding of the construction needs of the locals and of the area. However, you can't just consider now, you must think about how the area may look in 10 years time. Is it still going to be growing or will construction have slowed?
The local market is a great place to begin your research, but you still need to take it a step further to help ensure your construction company won't be one that fails in its first five years.
How to do construction market research
Start with free resources like Google, construction industry reports, builder's websites, commercial directories or local phone books. You can also try industry magazines, government reports and look at historical data and bids as well as proposed projects coming to the area.
Customer feedback is an excellent way of knowing your local customer base. Through surveys, questionnaires, focus groups or face-to-face interviews you can find out:
How often they have used a builder;
What were their biggest issues with the building process;
Their most important factor that makes them a happy customer.
Whatever your questions are, there's no one better to ask than those who may potentially become your customer.
It doesn't matter what your research sources are as long as they help you get an accurate overview of your customers, their needs and how you can find your niche in the construction industry.
Draft your business plan
Now you've done your research and found your specialty, it's time to start making plans. Specifically, your business plan. It needs to include:
Your business and management structure;
The service you provide;
What kind of jobs you will bid on;
Your target market;
How many employees you will have;
What your estimated income for your first year and the KPI's you need to achieve to reach it;
Whether you will be a cash or accrual business and what your billing terms are;
How you are going to market yourself;
What your lending sources are;
And, what your estimated startup costs are.
To ensure you don't forget anything, we recommend you use a construction business plan template.
Writing a construction business plan
Good research and accurate information is an important part of the startup stage, but writing a solid business plan is the most crucial. Knowing how to create professional and accurate construction estimations is a crucial part of your business planning process.
As your business plan is so crucial, don't be afraid to get help. There are people who write up business plans for a profession.
Register your business
The next step is to register your business to ensure you pay the proper taxes required to operate. Contact your local government to find out more information on registering your construction business.
Get the right licenses and permits
Your state and local governments will have permits and licenses that you will need to run your company. As the business owner, it is up to you to ensure you comply with the laws and regulations. So, contact the regulatory authorities in your area to find out what you need to comply with your local government.
Find an insurance provider
Shop around and find the best insurance for your own company. You will need vehicle and equipment, risk, injury, personal and general liability insurance.
Find the funding you need
The cost of business does not end when you start up, depending on the job you are doing, you may have to lay out a great deal of money before you start generating cash and profits. In the meantime, you still have to survive. So, decide whether you can secure funding by yourself, whether a bank loan will do or if private lenders offer a better choice. Many turn to government loans or grants.
Work out what equipment you'll need
Whether you are a general contractor or you have your own construction company, any new business will need construction equipment. Some tools you will buy and some equipment you will rent.
What will you do yourself, and what tasks or site labour will subcontract for?
One of the main lessons business owners need to learn is to delegate. To grow your business, you will need to learn how to share as much workload as possible. You can use subcontracted labor, general contractors, bookkeepers and other tools to save you time.
You also can turn to software tools to help manage your business. For instance, creating quantity takeoffs and estimations are time-consuming; so using construction management software, you can get them done 80% faster. Software also can help you schedule work and manage subcontractors.
Who will look after your company's bookkeeping?
Bookkeeping is one job that should definitely be delegated to a good professional. Good quality construction management software can integrate with your bookkeeper's accounting software, making the financial side of your business easier to manage.
Growing your construction business
Of course, quality construction, good materials, great customer service and being able to complete jobs are critical to a successful construction business. However, growing one takes good management, planning and marketing.
Let's have a closer look at what it takes to grow your construction business.
Build a great team
Your employees are a reflection of you so make sure your workers and other contractors offer the same quality services as you do. Again, you need to share the workload as much as you can; so build a team you can rely on.
Invest in your business
Next, you need to invest in your company. It'll need your time, money and devotion to be a success. Whether you need to pay for new trade tech, undergo more training, or finance your marketing, it is all about growing your business by reaching more satisfied customers.
Focus on quality
The best way to build your reputation and grow your business is to produce quality work. Don't cut corners and rush through the process. And if you don't perform an accurate construction estimation, then you won't know the project viability or how much time the project will take.