"The ease of Buildxact was just plain as day" – That's how clear and obvious the benefits of Buildxact are to Jack Clough and his renovation business, Nook Construction.
Based out of inner-city Melbourne, Nook Construction specializes in the renovation of small, boutique homes, with a keen eye for the little details and a passion for working closely and collaboratively with clients.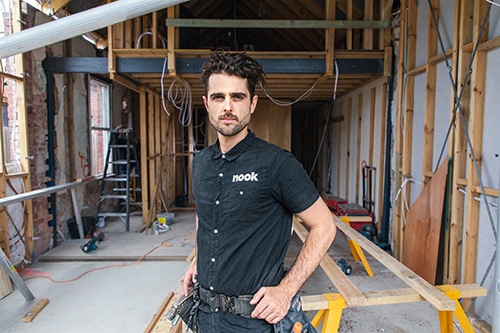 Construction wasn't Jack's initial plan. He originally attended school to be a lawyer, but a gap year working as a carpenter led to his true calling. Nook Construction began in the carpentry space before moving into new builds and renovations. Along the way, Jack discovered how important it is to have the right tools in place, and that included the best construction software.
"We were looking for a tool to simplify everything for us, and that's exactly the role Buildxact took on," says Jack. "Buildxact swooped in and saved the day."
From takeoffs to job management, Buildxact is helping Jack and his team across the board. The ease of the takeoff tool leaves loads of time for the important things, says Jack… like being on-site or meeting with clients.
Jack is also making use of the Buildxact 'Recipes' feature, which allows him to combine line items from a single entry into an estimate, which can be used again and again on different jobs.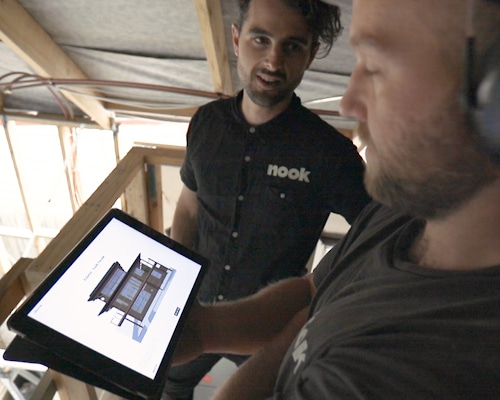 "To be able to create a recipe and get an accurate costing creates heaps of confidence for us, and it's fair to the client." Jack says that transparency and fairness to clients has helped Nook Construction win more work and develop a quality reputation in the industry.
Nook Construction makes it a point to provide excellent detail in their quotes, and Buildxact's custom quoting features makes that possible.
"Buildxact has definitely made us win more work," says Jack. "We get feedback from clients and architects saying our cost proposals are the best they've seen. It sets us apart".
Jack says he has more control now than ever over his numbers and is able to provide the most accurate and professional quotes for his clients. Buildxact is providing them with greater confidence in their numbers, and it's paying off. "Buildxact has taken a lot of stress out of cost proposals. When I have those conversations with clients, I can be confident that everything is there and it builds that trust."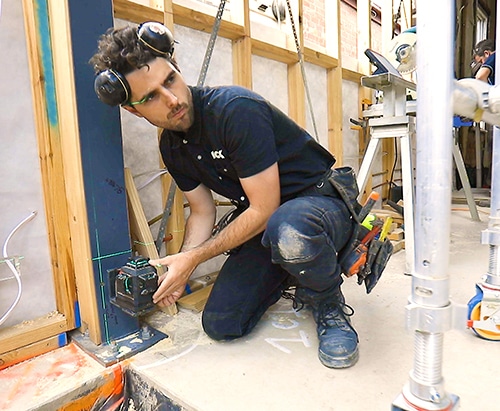 Jack says Buildxact has become the one source of truth for Nook Construction. Not only are they winning more work, but they're staying efficient and saving time for the important things.
The right construction software is a game changer for any construction business. It's time to ditch the pen and paper, move on from the spreadsheets, and get Buildxact.
As Jack will tell you, it's quick and easy to get started with and will do you wonders. "You're still using pen and paper?? We use Buildxact and we love it. It's something I couldn't live without! You're crazy for not using Buildxact!"
The message couldn't be clearer.
To see what Buildxact can do for your residential construction or renovation business, book a demo today or test it for yourself with our 14-day risk free trial.