AUSTIN, TEXAS—April 15, 2022 – Buildxact, a global SaaS company providing a simple solution for residential builders to better manage and grow their business, announced today Mark Hall has joined Buildxact as Vice President of Strategic Enterprise Accounts. Hall will further scale how Buildxact brings integrated features to an increasing number of builders purchasing supplies using online product inventory and pricing.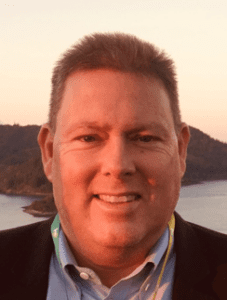 "Builders increasingly use dealer price lists and product descriptions in Buildxact to better manage costs and become more efficient," Hall said. "I'm looking forward to facilitating these and other improvements as the builder and dealer relationships become less transactional and more collaborative."
Throughout his career at IBM, Kyndryl and Telstra Enterprise, Hall has held senior roles in sales, services and business development. At IBM, he worked for seven years in Asia, living in both Hong Kong and Tokyo.
"Mark is passionate about people, culture and customers and has worked at all levels of business at small, medium and large organizations in private industry and government," Steve Yates, Buildxact Executive Vice President of Enterprise Sales said. "He is a great addition to our already very strong executive team and will be instrumental in driving support for builders as dealers accelerate a greater number of integrations into our platform."
About Buildxact
Buildxact gives custom home builders, contractors and dealers control of their business to get jobs done. Using easy-to-use features, job estimates take less time and ordering supplies is possible 24/7 using online price lists. Founded in 2011 in Australia, Buildxact continues to expand globally, operating in the United States and Canada from its regional headquarters in Austin, Texas. Buildxact also does business in New Zealand and the UK.