With the Australian economy slowly recovering from the pandemic, escalating petrol prices, and economic repercussions of a war, businesses are cautiously optimistic about their future.
The federal government have introduced various financial injections to boost the economy so what can home builders, renovators, suppliers, and homeowners look forward to this coming year?
Government's budget outlook
With housing prices literally going through the roof in 2021, the government has placed a larger focus on helping Australians attain homes moving forward. In the budget announcement, the government pointed out the most important drivers of economic growth over the short term are government spending and residential building.
These two factors have the largest impact on the economy and can lead to long-term growth. Government spending is imperative because it can stimulate the economy and create jobs. Residential building is important because it provides housing and creates a ripple demand effect for other goods and services.
Here is a quick look at what you can expect from the Australian federal budget 2022 for the residential building and construction sector.
Key budget takeaways:
Tap into the tax deduction schemes when you spend on digital technology to help your business – Get a $120 tax deduction for every $100 spent on technologies such as cloud-based software and rebranding your website design. Deductions are capped at $100,000 per year.
The same rate of deductions is provided if you spend on upskilling your employees – This goes together as a great incentive to train up your employees, especially in the field of using digital technology.
New Australian Apprenticeships Incentive Scheme – Beginning 1 July 2022, support will be given to employers and apprentices for in-demand occupations. Close to a billion dollars of funding has been set aside over the next five years to boost skilled jobs and trades.
Women in focus – Support, subsidies, and incentives to encourage women to pick up trades and promoting diversity within the ranks of the industry
Increased budget support for timber suppliers – More than $86 million to be pumped into wood plantations over the next five years
Additional funding of $328 million for the Modern Manufacturing Strategy – Suppliers can look forward to increased funding to develop more advanced and sustainable ways of doing business and maintaining supply of building materials.
Same scheme of tax deductions for digital technology uptake and employee training – However, businesses must record an annual turnover of below $50 million to enjoy this scheme.
Homeowners
The First Home Guarantee scheme – The government is increasing the number of places to 35,000 from 10,000 per year. Homeowners can look forward to purchasing homes with a deposit of as low as five per cent.
New Regional Home Guarantee scheme – This program is encouraging home buyers to move to regional areas and provides support for 10,000 new home construction projects per year.
Family Home Guarantee to be increased – Support for single parents to purchase a home with a deposit as little as 2 per cent.
Additional $2 billion funding for the National Housing Finance and Investment Corporation (NHFIC) – More support for programs to produce affordable homes for Australians.
The residential building and construction industry will soon be seeing some much-needed relief in the form of incentives and programs from the government's budget. These incentives, tax cuts and programs begins on 1 July 2022, all stakeholders in the residential building industry can look forward to improved conditions and a better economic outlook.
With an emphasis on upskilling the building sector with technology, this is the best time to train up your workforce with digital skills that can save both time and money for your business. Digital software improves operational efficiencies so this is the best time for businesses to participate in the government's schemes that are designed to benefit the residential building sector.
We are always looking for ways to help you improve how you operate your business and boosting your bottom-lines with technology. Contact our team today to learn how construction management software can help you take control of your business.
To read more about the Federal Budget 2022, you can find more details here.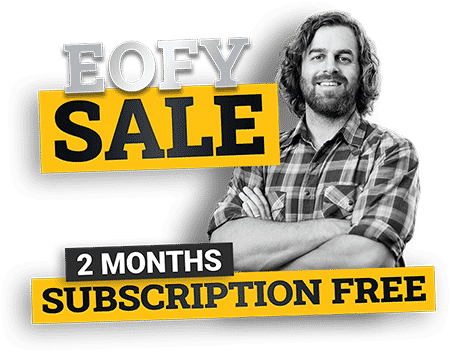 We know times are tough right now and we want to help. For a limited time, subscribe to any Buildxact monthly or annual plan, and get 2 months FREE as soon as you've attended your first training session (save up to $500).