Executing a construction project involves complex project management and collaboration across multiple teams. Due to the amount and variety of documents created during a typical home construction project, custom home builders have a strong need for a complete, modern document management system.
The system needs to ensure that project documents are not created and organized in a highly decentralized, customized manner that is familiar only to a single team member. Everyone on a home build team, from project managers to administrators, needs to understand what documents are available and the related process for document control. It is essential all team members have complete and updated information.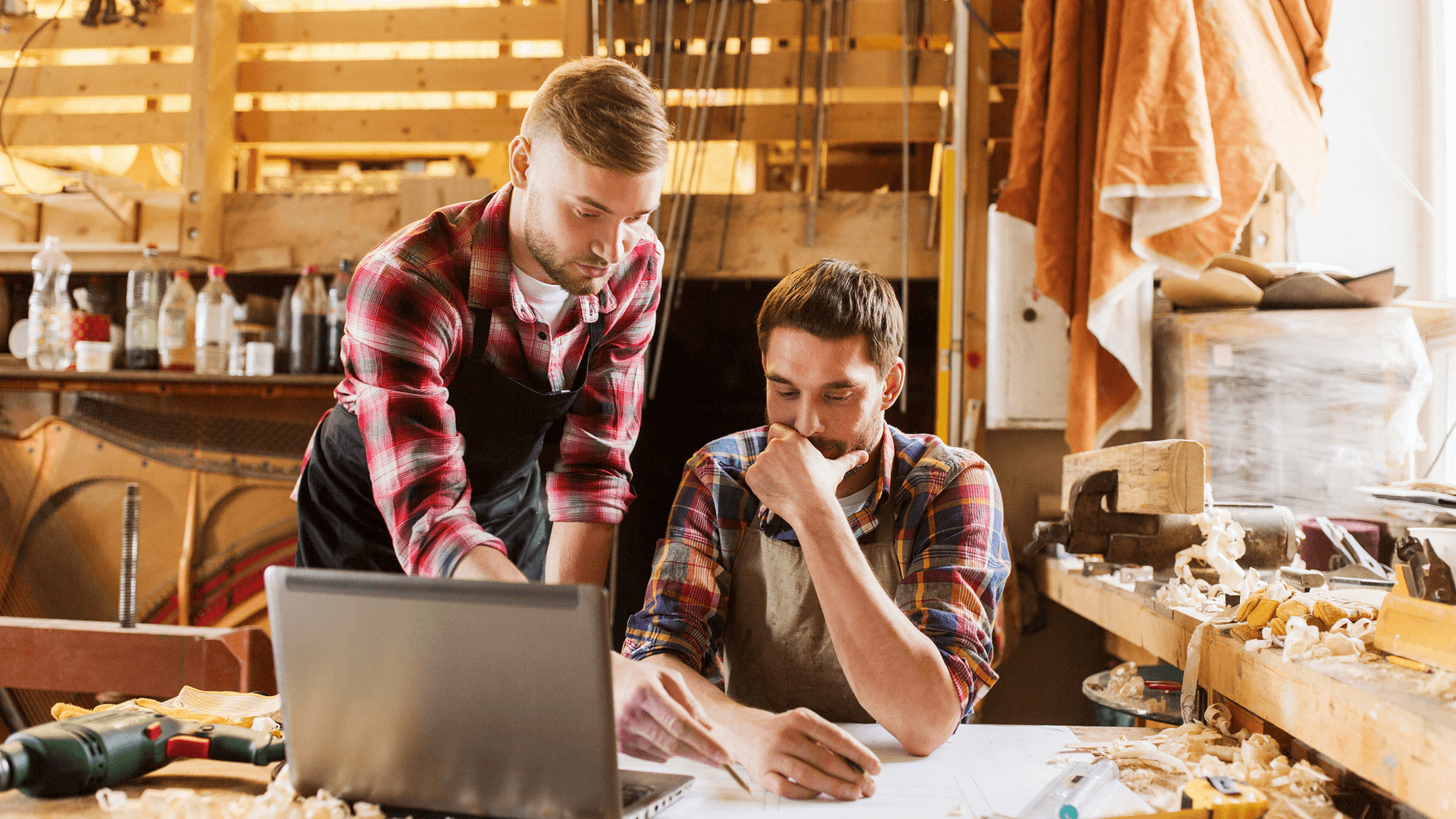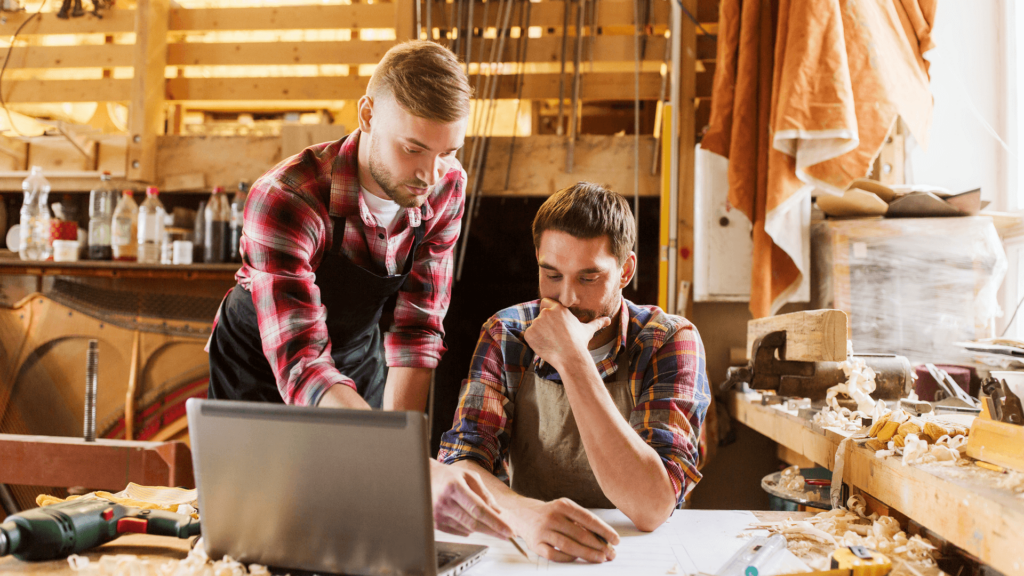 Many custom builders create or upgrade their document management process by first moving from paper documents crammed away in filing cabinets to digital cloud-based documents. However, doing so through trial and error can lead to implementing multiple solutions that work within isolated information silos instead of an all-in-one tool that quickly helps everyone.
Developing a cohesive document management process and selecting a centralized tool available to everyone gives immediate access to relevant information while significantly reducing the amount of time spent searching for information, both of which saves time and money.
Challenges of proper document management
Version control of existing documents: Construction documents are always being revised, creating multiple versions of the same document. A document management system must make the latest version available and must ensure each version is clearly marked. If versions are not identified and there is no single source of truth, it can lead to errors and rework.
Access: Documents must be available to access for both teams in the field and in the office. Going digital presents problems like internet connectivity, file permission issues, and other technical items that can delay or prohibit access to files. Fewer errors like these can be achieved with the proper planning and considering how a single centralized system can help.
Markup capabilities: It should be easy for personnel in the field and the office to edit, comment or markup documents. But this also can lead to version confusion if team members are working on local copies of the same document stored in multiple places.
Wasted time: When documents are stored in multiple locations and systems, workers waste time searching for the most recent documents or the correct information they need.
Developing a comprehensive document management process starts with assessing the capabilities of the installed system. Next, you'll want to create a plan for upgrading or replacing your system so that it fits your company's current style of work. Naming a point person or project manager to champion the transition is critical to achieving the following steps:
1. Assess your current organization
Developing a construction document management process starts by assessing your current system for gaps in document control and filing. Look at it objectively and note what's working and what isn't.
A construction document management system should:
make construction documents easy to find;
have a logical organizational structure;
make it easy to share documents to those working remotely;
be scalable to the number of construction projects and construction managers;
have security controls in place around your construction document management.
Based on these requirements, grade your system to determine and prioritize your needs.
2. Create a system that fits your company
The best system for your company is one that fits the way you do business. No two companies are run exactly the same, so they won't have the same processes.
To successfully implement a new document management system, you need buy in from everyone in the company. Listening to your employees and their concerns, and addressing them, when possible, is the best way to develop a system. Everyone must be willing to compromise to some degree if you are to create a process that you all agree is optimal.
3. The project manager leads the way
When there is no one responsible for a new system's success, chances are lower that it will succeed. The project manager should be chosen to spearhead implementation of the new process. They should be given the time, resources and team needed to set up and implement the new system.
They will be developing the document management protocols and standards for your company, based on the system your team outlines. They may also be responsible for handling technical problems as they come up; so choose someone or a group of people who knows the system, knows what success looks like, and is invested in the system's overall success.
4. Use software and go digital
Storing and organizing documents digitally takes up far less space than a sea of filing cabinets stuffed with paper forms. Digital documents also makes information easier to find. But just scanning documents and saving them as PDFs, while maybe inexpensive, can be too generalized for the job. You'll want to use a system that is specific to the construction industry and understands the challenges presented by the different versions of documents that you'll be handling. The correct software streamlines the document management process and makes searching for information easier, which leads to reduced administrative burdens.
5. Consolidate and centralize
Instead of having multiple document storage solutions with different software for each one, it pays to choose a single platform to house all of your documents. This cuts down on search time because there is only one place employees need to look to find the documents they need.
The right software systems have document management capabilities that enable a centralized system, which makes managing and organizing documents easier.
6. Get feedback
Once your document management process has been implemented, gather feedback from stakeholders and users. As issues come up make a note of them. Continue to listen to your employees as they work with the system to determine how you can make it better. Often the best way to improve a system is incrementally with small upgrades that occur consistently over time.
7. Make adjustments
On a regular basis, such as monthly or quarterly, address outstanding items by creating a backlog of requests that is easily shared throughout your company. Adjust as needed your process for reviewing these requests. For instance, you can hold quick, 15-minute meetings daily to review the progress of your upgrade. The goal is to continually improve your document management process as your needs change without the overall project slowing down other parts of your business.
Conclusion
These days, when inflation is putting pressure on profits and labor shortages are common, custom builders need to consolidate and centralize their document management more than ever before.
It's critical to draft accurate estimates and document the material, labor and overhead costs that go into creating a customer quote. Often these documents will be needed and referred to again and again both in the office and from the job site. Builders are more commonly using cloud-based digital tools to accomplish these important tasks.
Effective document management is key for residential builders. It makes communication easier and ensures everyone is working off the same information. This limits errors and rework, saving contractors time and money. When integrated with estimating and takeoff software, it allows contractors to seamlessly share information and more effectively manage projects.
Free trial of Buildxact
If you're looking for a cloud-based document management solution, try Buildxact. Book a 14-day free trial of our advanced digital software today!