There is a great community of people and companies focused on helping small builders run a better, more profitable business. We're proud to partner with professional organisations who share our values and goals, and today we're highlighting a couple of our Platinum Partners who have been growing rapidly based on the value they provide to their members.
ABN (Australian Builders Network) provides members with volume buying rates and price lists; Members also have exclusive access to the ABN showroom facilities which features a range of reputable suppliers and other services. Here, their clients are able to look at and assess anything from tapware to flooring, making it easier to choose products, and providing the builder with a higher level of professionalism.
For more information on ABN and the list of benefits that they provide their members, head to www.abnetwork.net.au or contact them on 1300 101 201.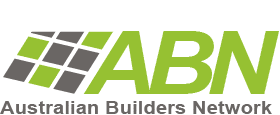 RBN (Registered Builders Network) started out by helping builders get registered, but discovered that obtaining a license was only the beginning of a builder's journey and have since built a network of 'Mates' that gives builders access to the Suppliers, Services, and Support required to run a successful business.
Through the Mateship program, builders are supported every step of the way along their career in construction and also have access to 'Mates Rates', which provides them with discounts on a large range of products and services.