The commercial real estate market in the Seattle region was the top market in the U.S. and saw tremendous growth during the COVID-19 pandemic, thanks to area technology companies. The Puget Sound area even surpassed the San Francisco area and other tech hubs, including Austin, Texas, Atlanta, New York, and Washington D.C., in commercial leasing space growth. This growth goes hand in hand with the increase in the tech sector nationwide, with big tech companies thriving the past two years due to a swell of online use during the pandemic.
The Seattle area, commonly known as Puget Sound, is more than just the city itself and is surrounded by water and mountains, creating an idyllic place to work, live and play. Maybe that's why they call it the Emerald City.
King County is the largest county with a population of more than 2.2 million, according to the 2020 census. Within the county, Puget Sound consists of several mid to small-sized cities to the north, south, and east of Lake Washington — Redmond, Kirkland, Bellevue and Renton — that offer prime expansion (or mini-campuses) opportunities for the tech, manufacturing and residential homebuilding industries.
Tech expands in the Puget Sound area
Big tech expanded their reach from Seattle with satellite offices to these communities on the east side of Lake Washington. It is an attractive place for Puget Sound transplants and natives to live. While the area added a light rail system to connect key cities and the University of Washington with smaller universities and colleges along the route, it is still a car commuter area.
Apple occupies two towers in the popular tech corridor more widely known as Amazon territory at South Lake Union on the north end of Seattle. Apple continues to add more employees to the area. On the east side of Lake Washington, Microsoft is adding to its main campus, located in Redmond, and Amazon is expanding to Bellevue, adding more than 25,000 workers to the area. Also with offices in South Lake Union, Google has now purchased land in Kirkland to house its nearly 6,000 employees.. Facebook also has added to its current lease structure in the Seattle area by securing space in Bellevue.
So, what does this all have to do with the residential construction market? When tech companies move to where the people are, it creates a need for housing (or renovation). From rentals to new homeownership to new footprints, like shared community spaces — that offer a place for people to live, work, and play — tech companies have afforded an easier transition to a work from home or for a hybrid home/office situation.
The Eastside advantage
The housing market has responded by redefining the suburban lifestyle with structures and neighborhoods that allow for an urban lifestyle in a suburban area. A good example is the Spring District located in Bellevue, a newly connected community or neighborhood — merging work and everyday life — that offers a walkable open urban area.
The combination of commercial and residential has been a long time coming to an area that has lacked a proper mass transportation system connecting the west and east sides of Lake Washington. And it bodes well for residential construction.
Puget Sound's residential housing market
Washington state added more than 100,000 people during the pandemic. The most significant growth areas were in the suburbs, or new communities, boasting master-planned communities. While these new communities are further away from the major metros — 20 to 30 miles — they offer affordable (for the Seattle area) entry-level homes for most first-time buyers.
However, the lack of affordable housing is still a challenge. In the Puget Sound area, the median house price is $745,000 and rising. This is an increase of 6.7 percent in 2021 and yet, the market is still red hot even though inventory still poses some challenges for those looking to buy, a theme playing out nationally.
These new communities may be a ways away from a major metro, but consider the area's traffic, 10th worst in the U.S., with commuters losing an average of 138 hours to traffic per year. The drive to work close to where one lives is the most desirable outcome.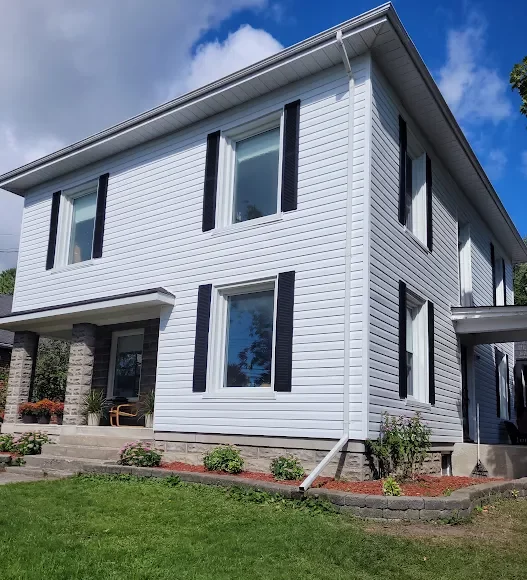 DADUs, AADUs and ADUS on the rise
In the dense housing market of Seattle proper, homeowners are now able to build backyard cottages, now referred to as:
Detached Accessory Dwelling Units, or DADUs
Attached Accessory Dwelling Units, or AADUs (think basement)
Accessory Dwelling Unit, ADU
In July of 2019, the Seattle City Council passed legislation "that will make it easier for more property owners to build backyard cottages and basement units and therefore provide more housing options for people living in Seattle."
As a result, the legislation has opened up a budding cottage industry (no pun intended!) that has been trending in the Puget Sound area for the last few years. Like the tiny home movement, architects and residential builders, remodelers and contractors have made it their business to design and build ADUs. There are house plans, step-by-step guides for property owners, certified specialists, podcasts, etc., everything you need to create an ADU.
A simple Google search will feature a list of the top ADU builders in the Puget Sound area, many of whom are custom builders who also offer ADU construction.
The future of housing in Puget Sound
As mentioned above, the lack of supply will continue moving forward in a highly competitive market. In November 2021, Redfin reported that home prices were up 2.7 percent YoY and listed for only seven days on the market. It may indicate that prices will increase well into 2022.
And according to Zonda, for every two jobs added to the Puget Sound area, only one building permit was issued, which has led to a housing deficit. This lack of supply will continue for several years, as will the area's dilemma for the lack of affordable housing.
With tech companies expanding and other big manufacturers like Boeing and Paccar also poised for growth in the next several years, the market for housing of all types will keep the area red hot for residential builders, remodelers, and contractors.