Welcome to our first product update for the year!
We're super excited to collaborate with you and share our exciting new features, helping you save time and win more jobs. Let's kick it off with the latest releases that will help give you more time to do the things you love most!
Organize your week in a dash
Seeing what tasks are coming up for the team is crucial for managing any job. View and allocate tasks and resources across different jobs via the Dashboard. Choose between job or resource views, select a time period and even email or SMS reminders. Everything you need to manage your business in a dash.
Find out more about improvements to our dashboard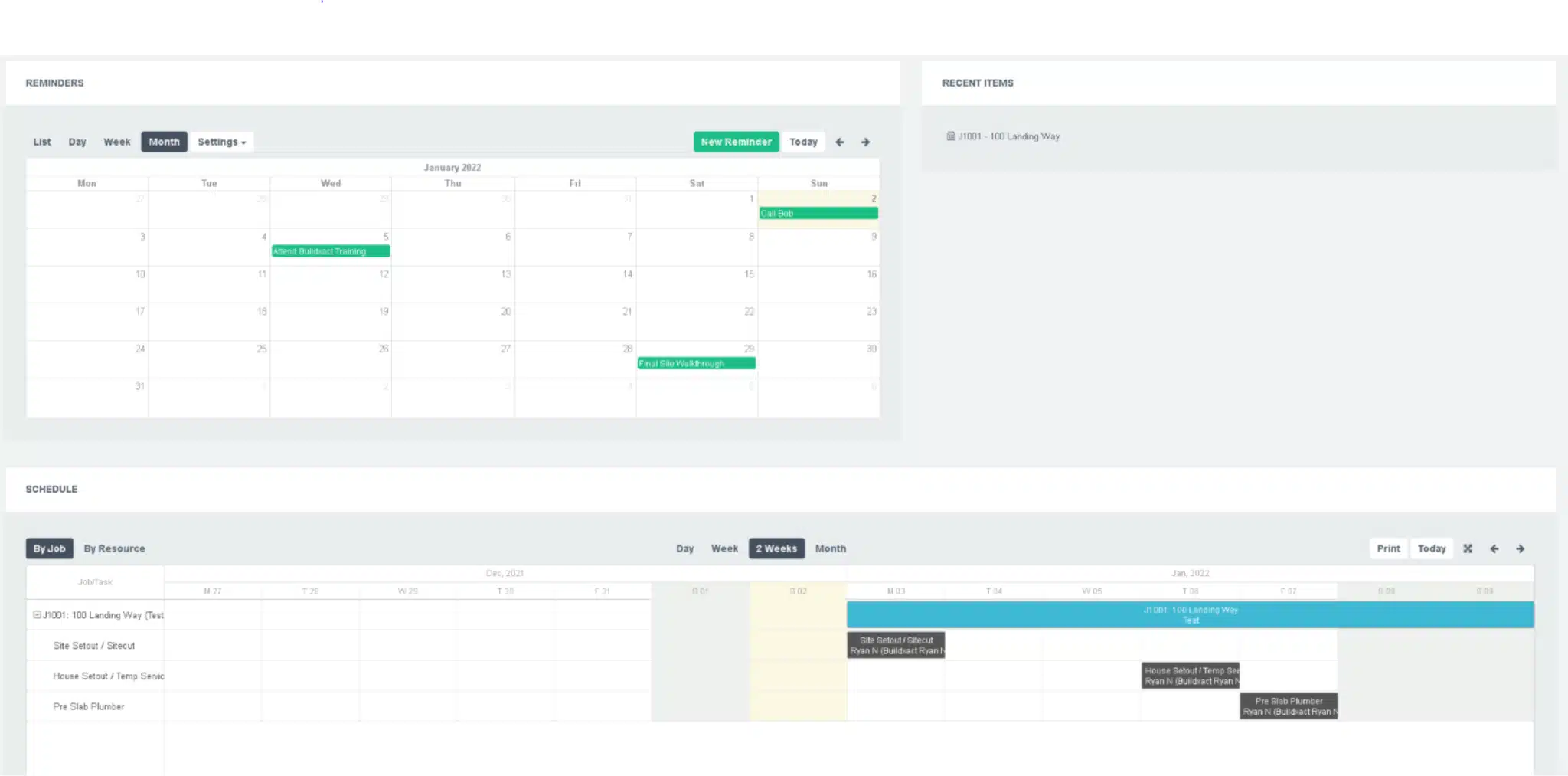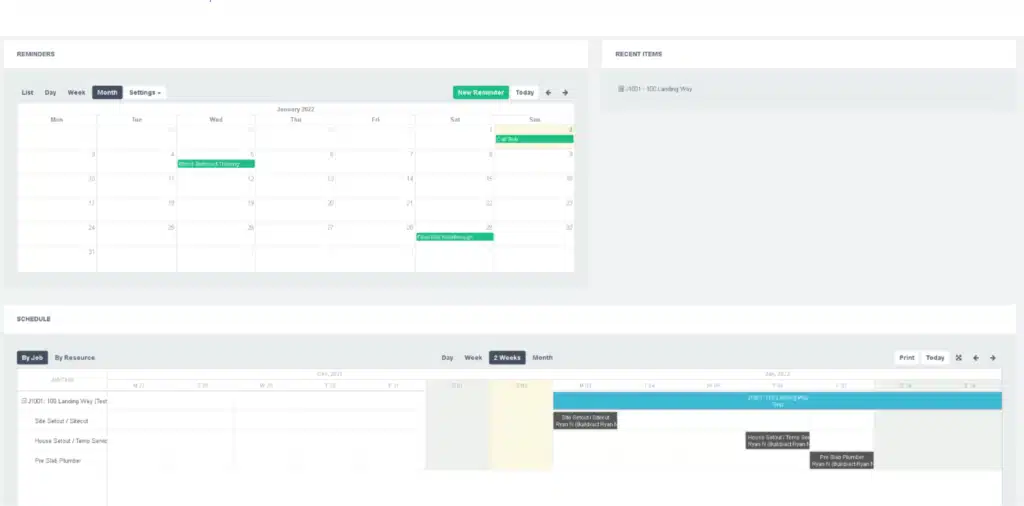 Accelerate quote approvals
Buildxact can help your business move from quote to contract quicker. Chose how you want homeowners to view your quote – via email or Client Portal. Better yet, give them the option to digitally accept the quote then and there. So even if you can't get out to see the customer, the job can still progress with no hold-ups. 
Watch Dan demonstrate how to share a quote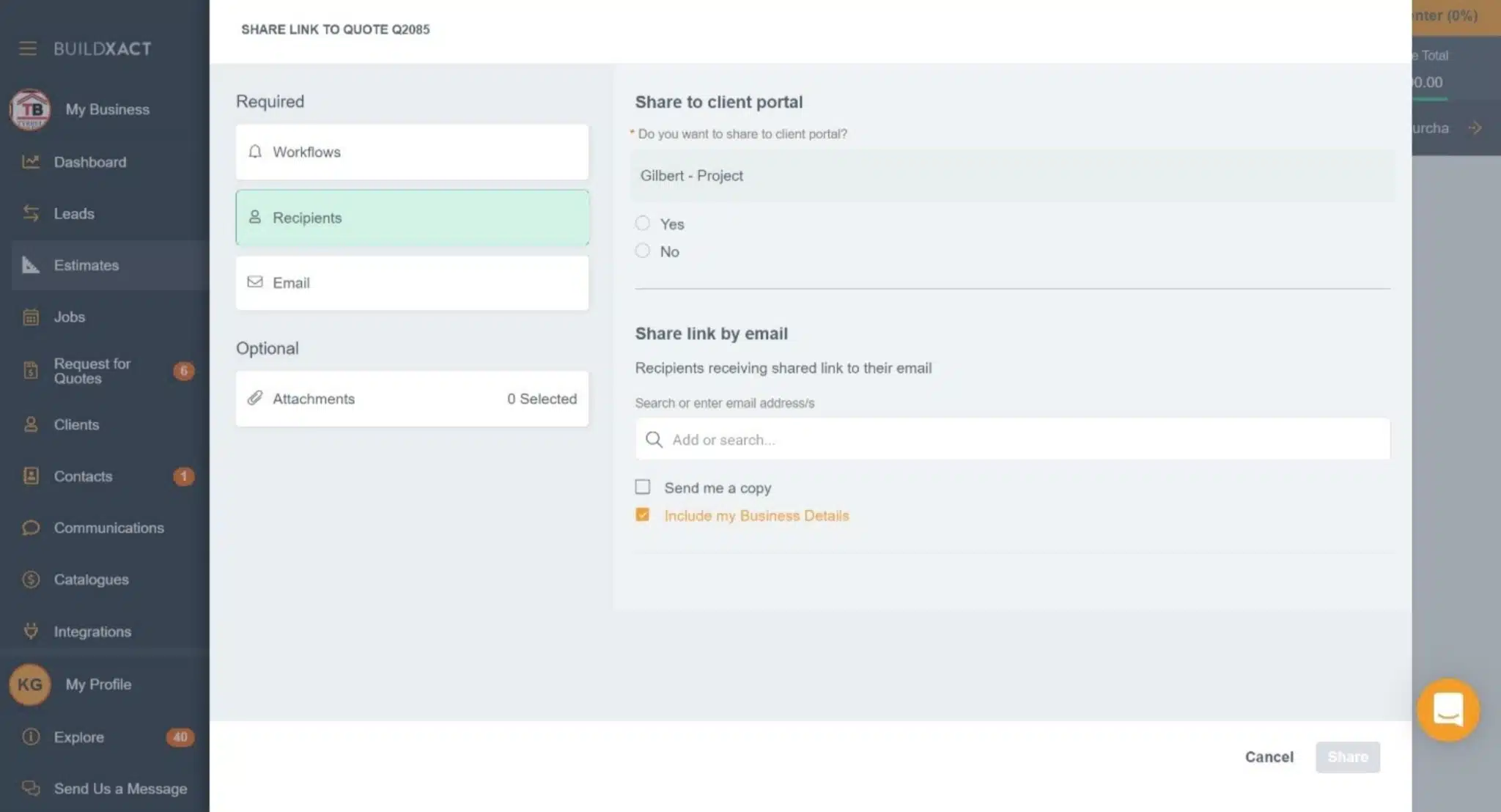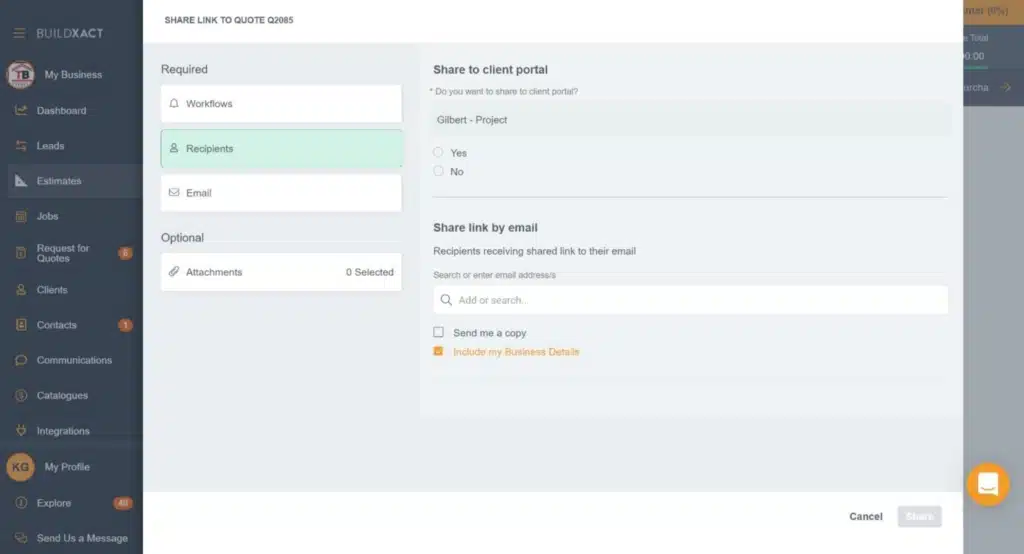 Wanna get in on the latest features?
The team here at Buildxact are builders too! When we create new features, we like to get feedback on our build. That's where you can get involved! Buildxact Labs gives you the opportunity to try new features. They are concepts, but if there's a feature you're super keen to get your hands on, or you are a Buildxact fan who wants to have a say in the development process, Buildxact Labs is for you.
See what's cooking in the lab and how to get access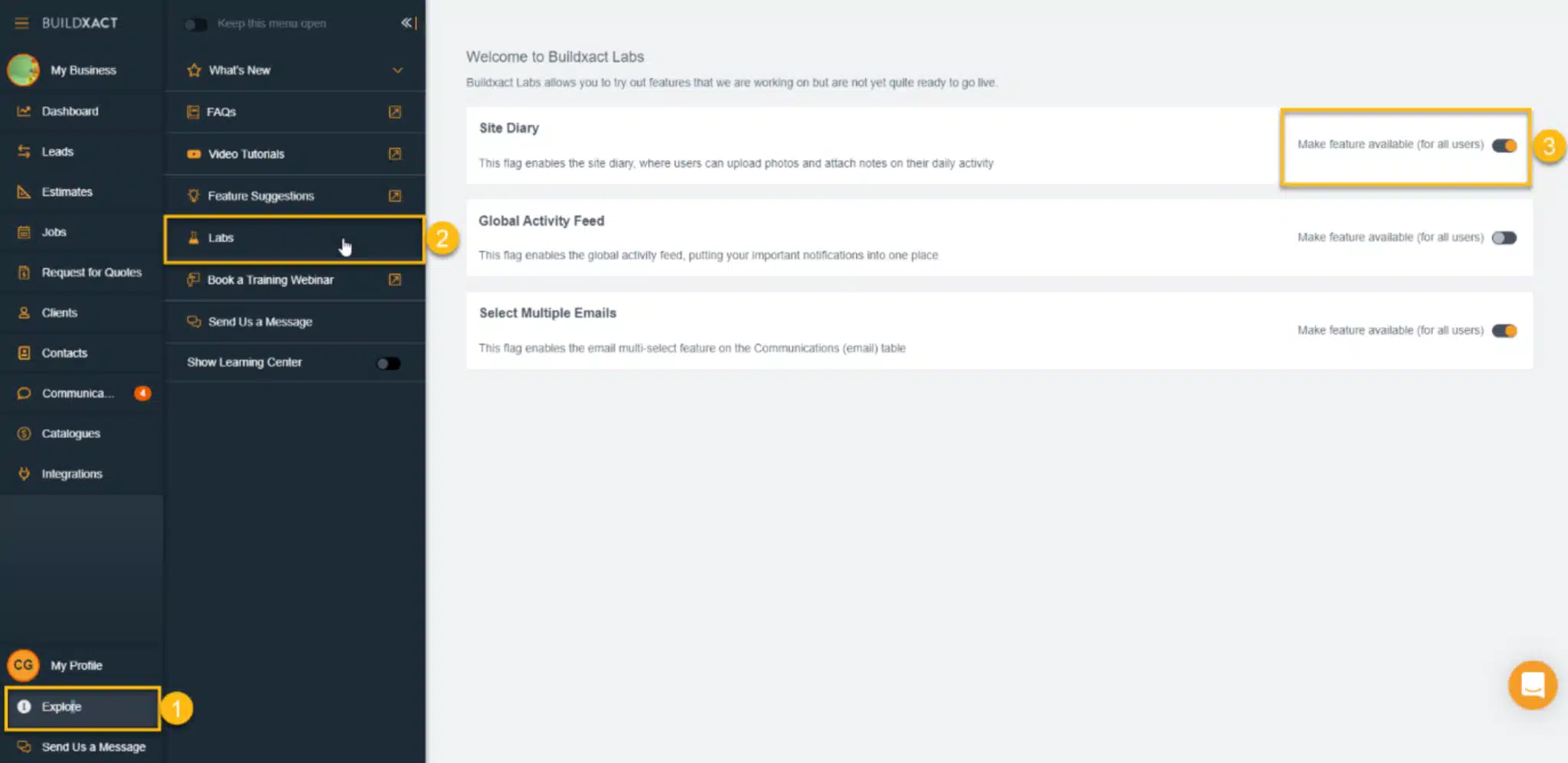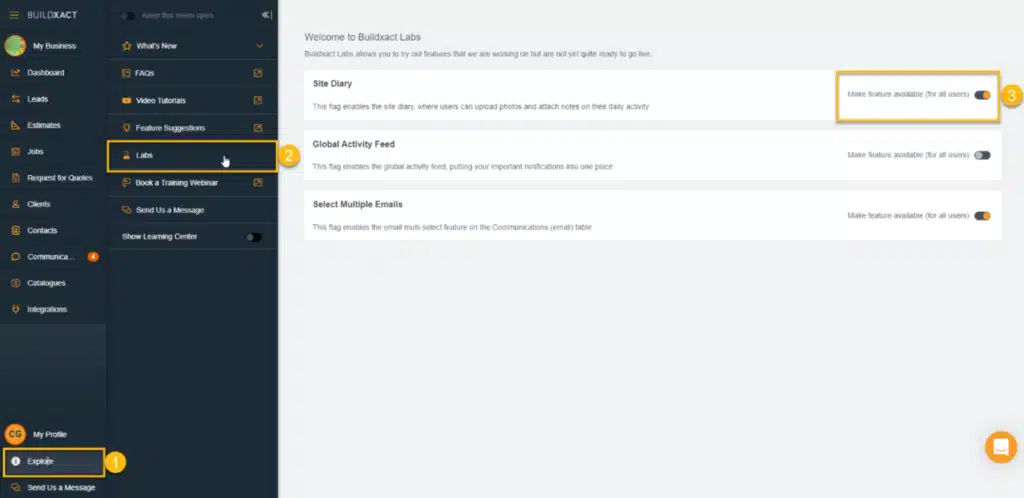 Life's better when you're connected
Builders are halving their quoting time with integrated dealer price lists* (Buildxact Builder Research Oct 2021). With less time spent on emails and phone calls, they're able to spend more time building customer relationships or spending time with their family.
The latest dealers to join Buildxact:
Concrete World Industries (Central West, NSW, Australia)
Bretts Timber and Hardware (Brisbane, QLD, Australia)
Tamworth Building Supplies (New England and North West, NSW, Australia)
Australian Builders Network (Australia)
Builders World (Australia)
ITM (New Zealand)
Central Valley Lumber (California, America)
KBC BMR (Ontario, Canada)
*Available to Pro and Teams subscribers.
Find out how to connect with your dealers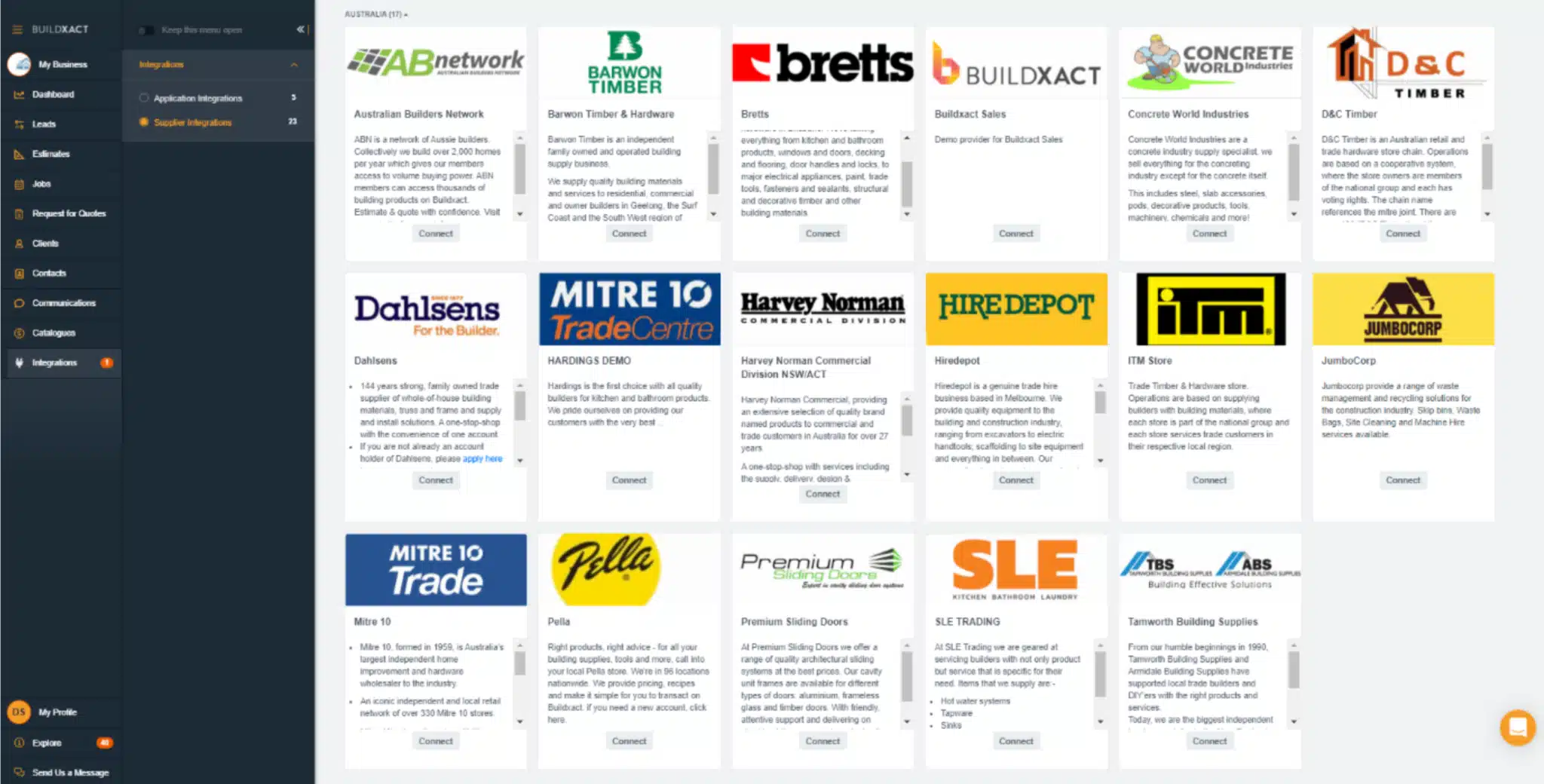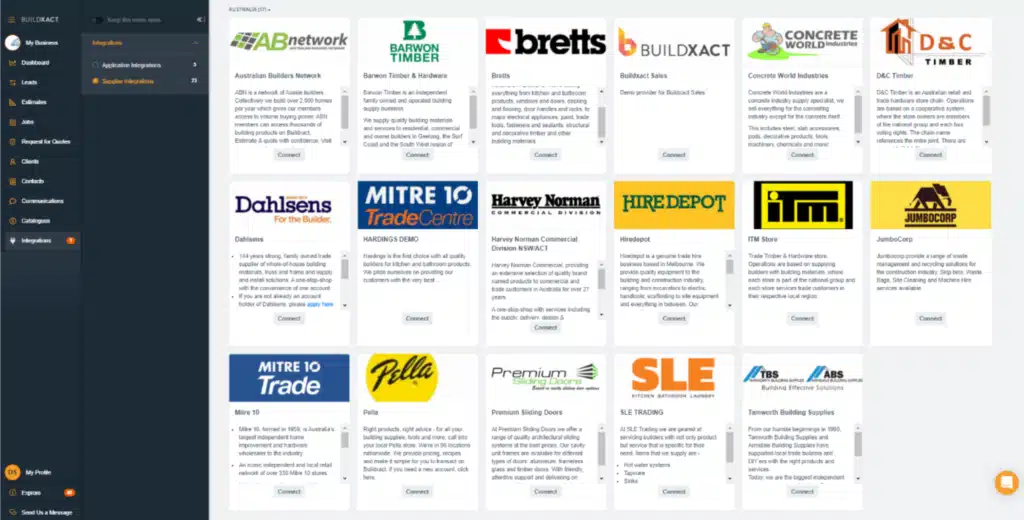 Respond to RFQs in Buildxact
This year will see a lot of enhancements to RFQ's. Dealers and contractors can now respond to RFQ requests within Buildxact. This gives dealers and contractors the benefit of using Buildxact's features to streamline the quoting process.
How to respond to a quote request
Help when you need it
We've updated Buildxact to show helpful information, videos and FAQ article links on each feature screen to help guide you along. No need to search for help, it's all right there on the platform when you need it.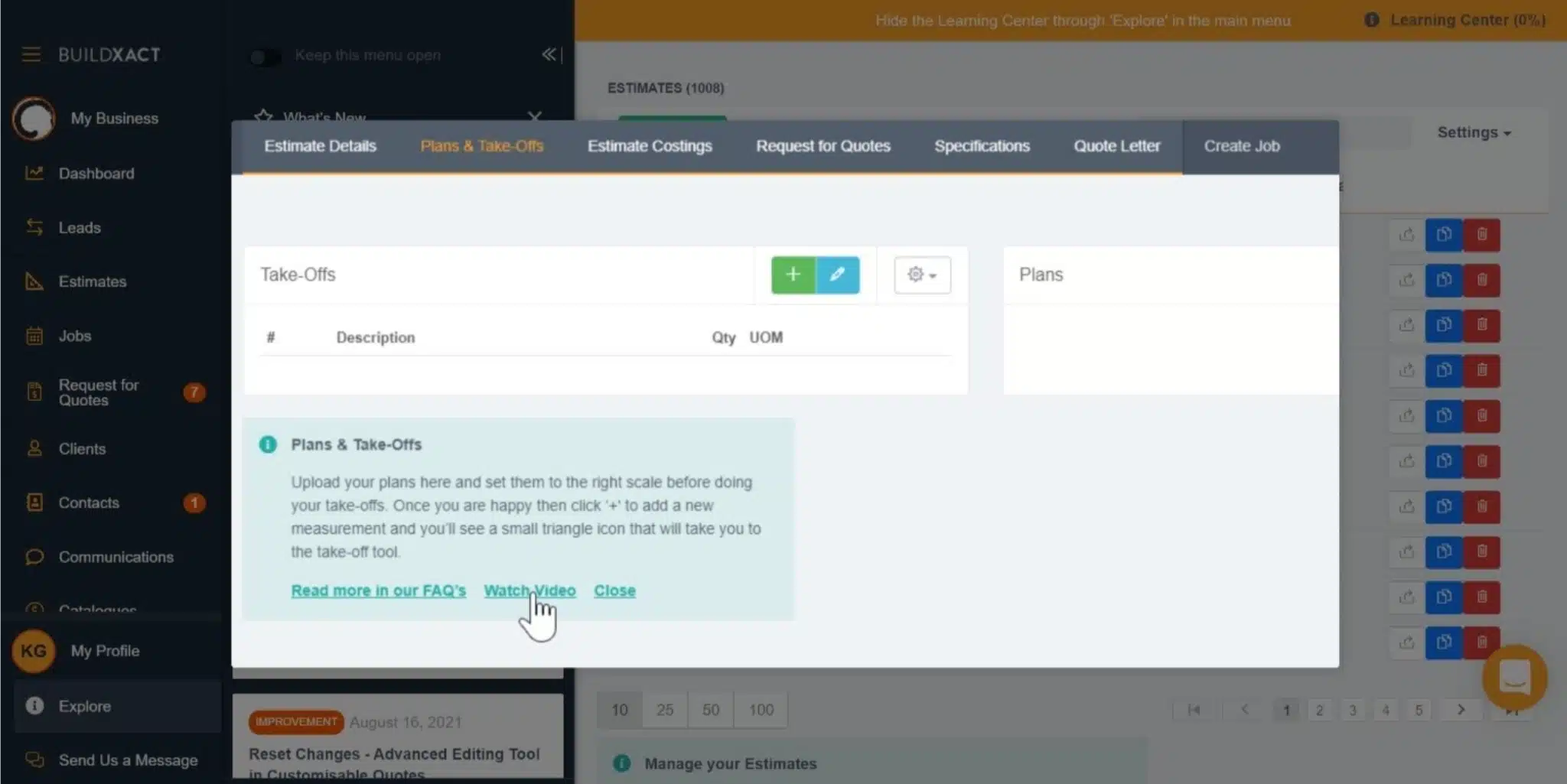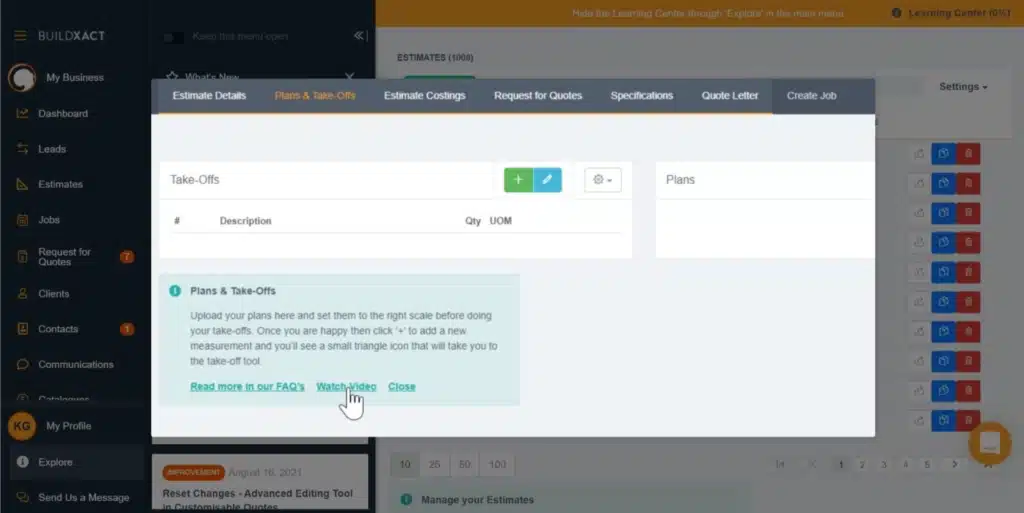 Dealers digitize the supply chain with Epicor BisTrack integration (dealers only)
As the market continues to face supply issues, pricing continues to fluctuate with 74% dealers reporting price lists are being updated weekly or monthly (Farnsworth research Dec 2021). Dealers can eliminate double handling and update price plans direct from their ERP into Buildxact. Connect with market leading ERP solution, Epicor BisTrack, to automate product information from manufacturer to dealer to builder for greater efficiency and reduced transactional costs.
Find out how you can connect with Epicor BisTrack