6 minute read 
One of the easiest ways to make mistakes is to do things by hand. Most of the common construction estimating mistakes happen because we overlook certain details. Having an effective estimating process that allows you to create a quick and accurate estimate for a construction project is one of the necessities to winning jobs and running a successful residential construction business.
Knowing your construction costs helps ensure that you take on profitable jobs so you can get ahead and compete with other construction companies in a very competitive construction industry. It takes a lot of time, and if you're still creating them by hand or Excel, there's more potential for costly errors. Software helps you stay away from making avoidable construction estimating mistakes.
Here's a look at the most common hurdles that come with construction estimating—and how implementing cost estimating software can make you much more efficient and accurate.
Construction estimating mistake 1: Underestimating growth and work
A growing business is great for the bottom line but not great for your workload if you're shouldering the estimating process yourself. Consider that the estimate for one project takes you eight hours. Getting quotes from subcontractors when building estimates alone is very labor-intensive—sending information, attachments, and measurements to three to four email addresses, then following up those contacts for a response.
You can automate all the above with construction estimating software, so you don't spend more than half a workweek sitting with pen and paper into the night.
Construction estimating mistake 2: Taking shortcuts
You're not getting paid for estimating. If you're like many of your peers, you're likely saving the task for off-hours. So, it's common to start taking shortcuts—perhaps getting a single quote on every item or not getting competitive quotes.
Construction estimating software is a time-saving solution, so you don't have to take shortcuts like guesstimating measurements based on previous similar projects, all of which can lead to inaccurate bids. Plus, with estimating software like Buildxact you can create accurate estimates over and over again with effective templates. Estimating labor costs and materials costs can be tricky. An effective template can ensure you always get them right.
Construction estimating mistake 3: Poor interactions with dealers
Because you're sending so many requests, it's easy to get sloppy, perhaps even just sending out one-off emails about 400 2x4s. It can impact your relationships with dealers and set the wrong tone to reply with professional quotes in return.
Communicate more effectively and efficiently with cost estimating software that automatically sends and keeps track of an email or text with your preferred suppliers.
Construction estimating mistake 4: Unprofessional bids
Not only does your bid need to be accurate, but it also needs to look good too. Your bid is part of your brand and is one of the first impressions you have with a potential customer. Leave a positive impression on your customers using construction estimating software that brands your quote so that you can sell on that confidence.
After all, you're asking this person to trust you to build their house, their most significant investment. In their eyes, an unprofessional bid may signal unprofessional work if they hire you.
Construction estimating mistake 5: Time disadvantage
Like it or not, the first company that gets a bid submitted has an advantage—everyone else will have to justify why their bid is more or less expensive than the first one. Unfortunately, paying someone else to put together the estimate can take even longer than doing it yourself. Your supplier may have a backlog, and an offshore hire could take weeks and won't guarantee a level of quality.
Speed up your estimating time by up to 80% with construction management software that ensures all your I's are dotted and all your T's are crossed in one single automated platform with complete confidence.
Construction estimating mistake 6: Inaccuracies
Compiling estimates via pen and paper and Excel creates so many opportunities to introduce mistakes — transferring information from a supplier email to a spreadsheet and then to a proposal by hand —and keystroke errors.
Cloud-based construction estimating software ensures that your data is up to date in real-time.
Construction estimating mistake 7: Selling on price
Some builders think the price is all that matters and is the only aspect of winning a bid. Good builders know how to sell their value and their work. For example, you may include a line item for a site supervisor who will be on the job every day to ensure the project elements are followed. But you have to sell yourself and the reason that your bid is a little higher. Builders who make those elements part of their story are the ones who will win the work. Construction management software streamlines your processes and gives your story more clout.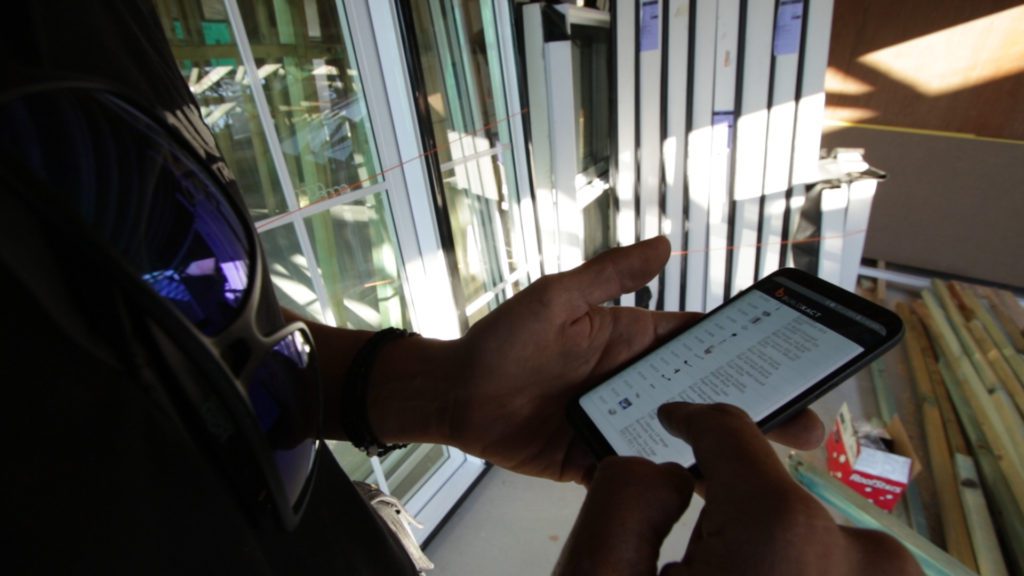 A better way to estimate your residential construction projects
If these challenges sound familiar, you're not alone. Many builders are up until all hours laboring over bids with little confidence in the result.
But the good news is that there's a better way that can eliminate all these burdens, streamline your process, boost your efficiencies—and get some of your life back.
Buildxact's easy-to-use estimating software for residential construction helps you create estimates in a fraction of the time and produce accurate, professional bids you can feel confident in.
Save time with construction estimating software
From an on-screen takeoff tool to reusable estimate templates, Buildxact eliminates repetitive entry and transferring data from one program to another. You can do takeoffs 80% faster and create quotes five times faster. It not only gets you away from the desk and back into the field, but it also ensures you're first through the gate with your quotes.
Estimating shortcuts without shortcomings
Estimating software, like Buildxact, is your shortcut. Instead of guesstimating measurements based on past projects to reuse quantities, with Buildxact, you measure the wall length with the digital takeoff tool. It automatically tells you the precise amount of needed material, ensuring your bids genuinely reflect what's required.
What's more, Buildxact's checklist-style estimates ensure you never miss an item, boosting your accuracy and confidence.
Nurture positive interactions with subs and dealers
Sending pricing requests through Buildxact results in consistent, professional communication with your subs and suppliers. You can even connect with dealer pricing lists for additional automation. Buildxact's estimating software automates the RFQ process, sending bid requests to subcontractors and saving you the trouble of replicating for multiple bids.
And with cloud accessibility, you can access your bids anywhere you have an internet connection. It also means you don't have to waste time with document management, spending time organizing files, updating file permissions, emailing, and attaching files to other team members, and other challenges with a manual process.
Estimating software leaves a professional impression 
Once you've completed an estimate, Buildxact provides a branded, professional-looking bid for your customers. You can even add product photos for additional stand-out detail. This step gives your customers confidence about the level of work your company provides.
Try Buildxact
The easiest way to see how Buildxact's cloud-based construction management software can ease the estimating burden is to take it for a spin. Or, if you're ready to dive in, try our 14-day risk-free trial.